Software Warranty & Maintenance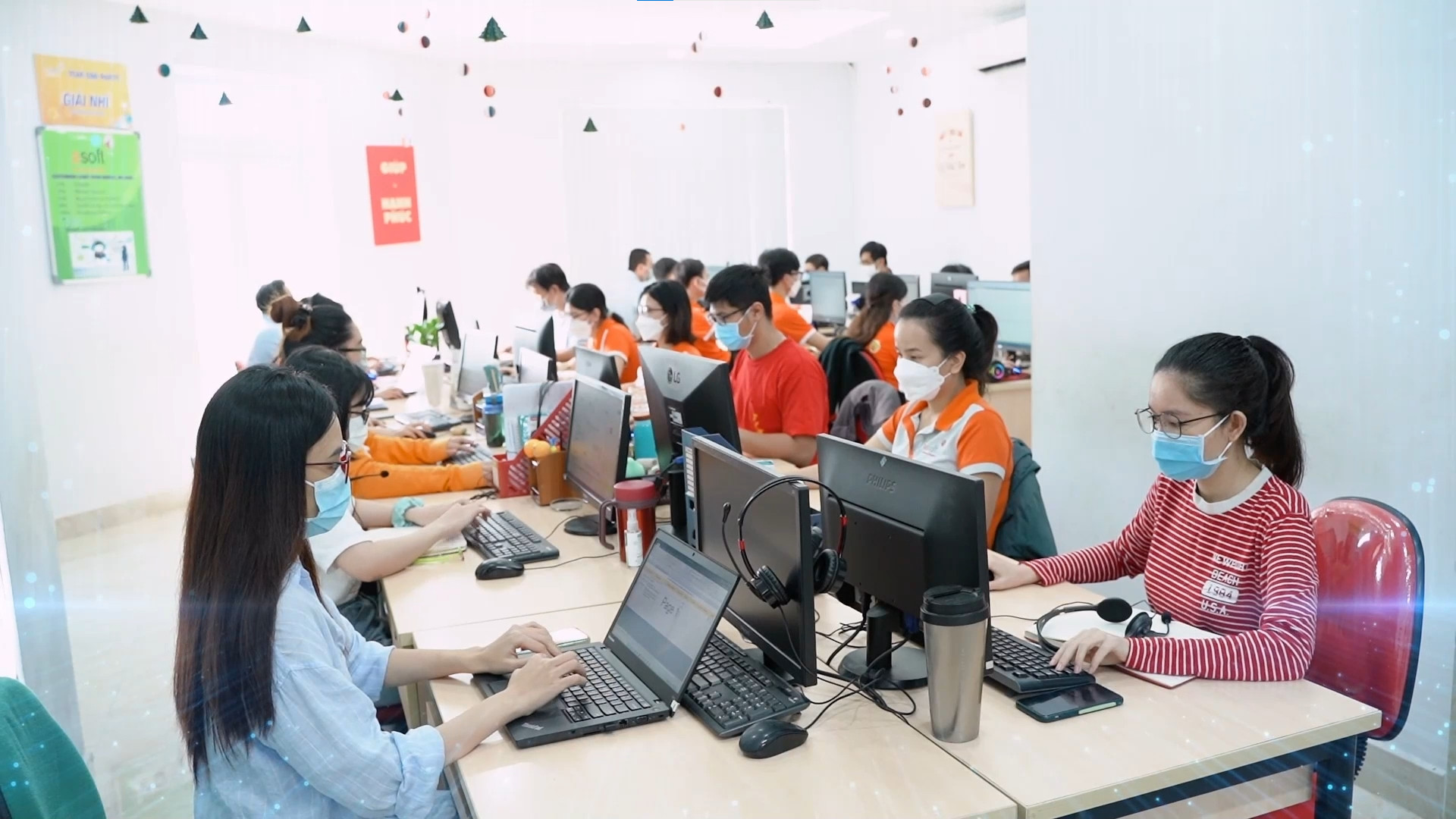 Ready to support customers
WARRANTY
---
ASOFT® will be freely provide warranty service for 12 months after having signed the Acceptance report. During warranty period, customer will receive following services:
 
Customer informs program errors to ASOFT®, ASOFT® will receive and confirm error status within 4-8 hours (according to working time).
Within next 4-8 hours (according to working time) ASOFT® will have suggestion to handle the errors.
Based on suggestion to handle, ASOFT® will perform and fix errors with the following ways:.

Instruct users to fix program by telephone, fax, email.
Send fixing program by email or soft dish (CD, USB…)
Directly send employee to Customer's office to fix errors.
In warranty duration, if program is broken down with errors of hardware or others software, ASOFT® will install and issue license two times per computer without extra charges.
Excluded warranty service:

Fix hardware and network system because of Customer's fault.
Software errors because of  virus.
ASOFT® will support by remote control (telephone, fax, email) or  directly send to customer's office.
Excluded support

Import data.
Training new users.
MAINTENANCE
---
After one-year warranty period, we will start provide maintenance service ASOFT® software. Maintenance contract will be signed yearly, maintenance fee will depend on service package.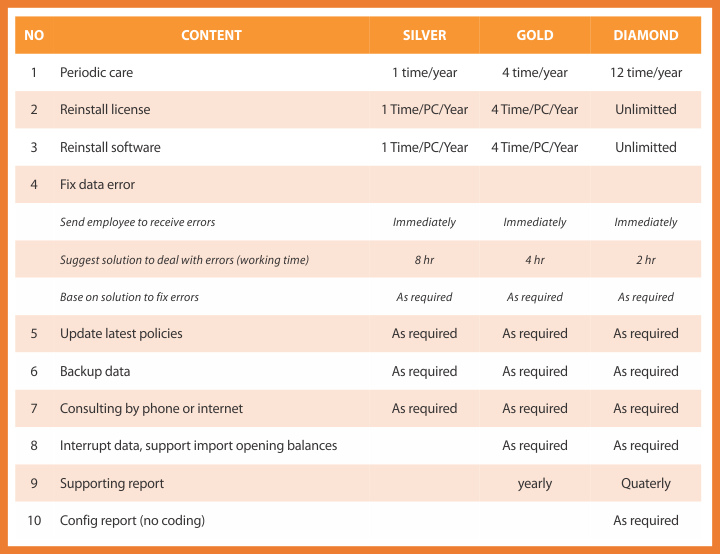 WARANTY - MAINTERNENT PROCESS
The warranty
and maintenance
are
performed
according to
professional
process
includes 3
main steps: